Newsroom
Mar 04, 2015
10-year-old Enjoys Spending Time on the Basketball Court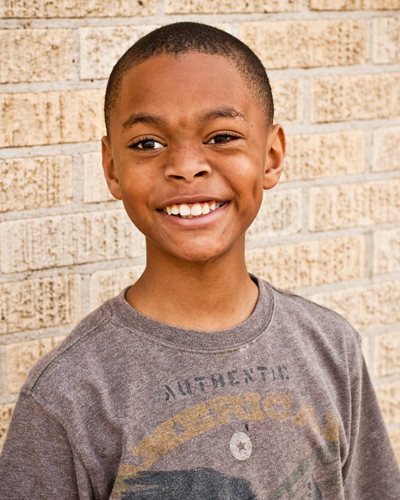 Devonte enjoys watching cartoons and playing with toy trucks
Ten-year-old Devonte has a dimpled smile made for the camera! Although Devonte is not shy around others, he often prefers activities that require his complete attention. Devonte takes his leisure activities very seriously and is not easily distracted by others while watching his favorite cartoons on the Disney Channel or playing with his toy trucks.
On a sunny day, Devonte can be found spending his time on the basketball court, as basketball is one of his favorite outdoor activities. He enjoys shooting hoops or playing a one-on-one game. Devonte takes pleasure in receiving treats for a job well done. Whether it's for completing a task or doing well in school, his face lights up when appreciation for his efforts to improve is expressed. Devonte has a healthy appetite and rarely resists home-cooked meals and treats.
Devonte would benefit from a family with a lot of love and patience where he is the youngest in the family. He is most empowered when he is given the spotlight. If your family is interested in learning more about Devonte, please inquire today.
For more information about Devonte or other children in need of adoption, call the Louisiana Department of Children and Family Services at 1 (800) 259-3428. If you are interested in providing a safe and stable home for a child who needs one, please call today or visit www.dcfs.la.gov.