Newsroom
Country Music Lover Aspires to Be a Nurse or Doctor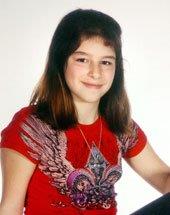 Sixteen-year-old Shelby loves country music. She is a teenager with an outspoken personality. Her favorite foods are pizza and tacos. Shelby's hobbies include bike riding, reading, and playing video games. Shelby loves all animals and enjoys playing sports such as volleyball and soccer. Shelby is an excellent student academically and prides herself in achieving good grades. She aspires to attend college to become either a nurse or doctor.

Shelby would do best in a single or two-parent family that can provide unconditional love and support. She seeks attention. Adults close to Shelby believe she would do best as an only child or the youngest child in the home.
For additional information about Shelby or other children in need of adoption, call the Louisiana Department of Children and Family Services at 1(800) 259-3428. If you are interested in providing a safe and stable home for a child who needs one, please call today or visit www.dcfs.louisiana.gov.