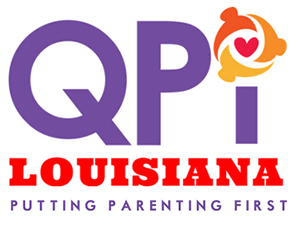 The Quality Parenting Initiative (QPI) is an approach to strengthening foster care by refocusing on quality parenting for all children in the child welfare system. This initiative redefines the expectations and provides resources and tools that caregivers need to provide the loving, committed, skilled care that children need.
When QPI is successful, caregivers, DCFS staff, and birth parents work as a team to support children and youth.
In 2017, Louisiana became the first state to adopt QPI as a statewide approach.



QPI Louisiana in the News

11.26.17
(The Advocate) Louisiana gets $3 million grant to develop better support for young adults leaving foster care
07.21.17
(Jim Engster Show) Walters, Hodnett Talk About New Approach to Foster Care
07.16.17
(The Advocate) Louisiana DCFS Completes Roll-out of New Initiative
08.10.16
(WVLA-TV) DCFS introduces Quality Parenting Initiative