Disaster Supplemental Nutrition Assistance Program (DSNAP)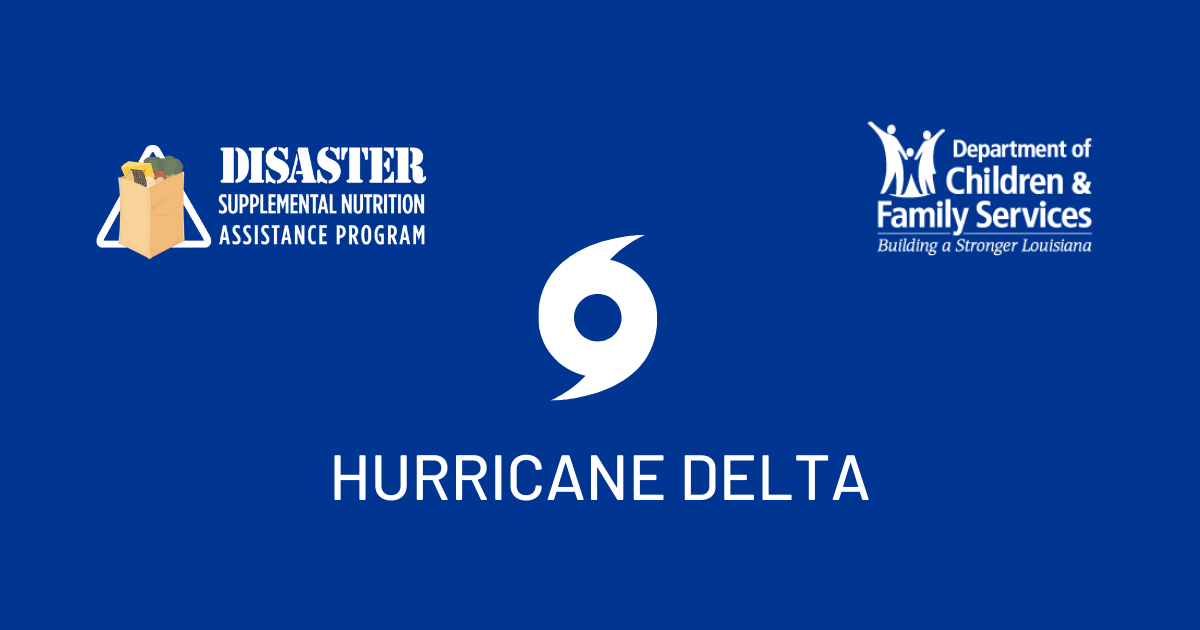 DSNAP - Hurricane Delta
The Louisiana Department of Children and Family Services (DCFS) received approval today (Friday, Oct. 23, 2020), to begin virtual Disaster Supplemental Nutrition Assistance Program (DSNAP) operations in 5 parishes to provide additional food aid to families impacted by Hurricane Delta.
The application process will run in a single phase from Monday, Oct. 26, to Saturday, Oct. 31, 2020.
Approved Parishes
Acadia
Calcasieu
Cameron
Jefferson Davis
Vermilion
Residents in the approved parishes will call the LAHelpU Customer Service Center to apply and be interviewed for DSNAP. The call center can be reached at 1-888-524-3578 (select language, then press 3-3-1), between the hours of 7:30 a.m. and 6:30 p.m. Residents can call on any day during the application period. There will be no alphabet-system schedule, as there had been during DSNAP after Hurricane Laura. Click here for Hurricane Delta DSNAP details.
Note:
Residents of these five parishes who received DSNAP benefits due to Hurricane Laura will automatically receive a second month of DSNAP benefits due to the impact of Hurricane Delta.
If you lost food purchased with #HurricaneLaura DSNAP benefits and lost power for 24+ hours, you can apply for replacements by Friday, November 9th. Click here for DSNAP replacement application details.
---
SNAP Recipients Not Eligible for DSNAP
SNAP recipients are not eligible for DSNAP and should not apply. Information about SNAP benefits changes related to Hurricane Delta, including replacement benefits for food lost due to power outages, can be found at dcfs.la.gov/SNAPstorms.
---
Pre-register Before A DSNAP Activation
Be ready if DSNAP becomes available for your community. DSNAP pre-registration is simple and can be done online through the CAFÉ customer portal.
Benefits of DSNAP Pre-Registration
Pre-Registration will speed up the application process that determines final eligibility after DSNAP is authorized.
You may not have access to necessary information following a disaster or evacuation.
Purchase Hot Foods with SNAP & DSNAP Benefits
Louisiana recipients of the Supplemental Nutrition Assistance Program (SNAP) and the Disaster Supplemental Nutrition Assistance Program (DSNAP) can use their benefits to purchase "hot" or prepared foods, following a waiver approval from the U.S. Department of Agriculture Food and Nutrition Service (FNS).
Dial 211 for Food Assistance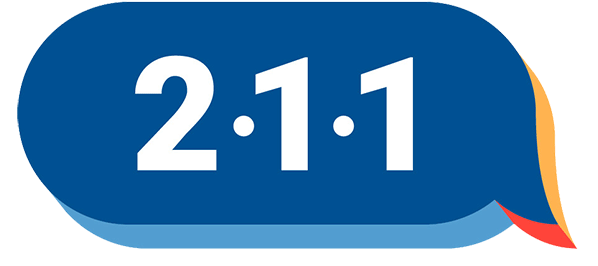 211 is an easy to remember telephone number that connects callers to information about critical health and human services available in their community.
It's single access point for details about food pantries and other food assistance sources near you.
DCFS Customer Service Chatbot - Try it!
DCFS is building a chatbot that can provide quick answers to questions about our food assistance programs. It's a work in progress, but we invite you to try it. Help us perfect this exciting new customer service tool.